…is a good day to remember those who fought (and the many who gave their lives) so that we could remain free. Sadly, too many today want to squander what they gave us at such great sacrifice.
[Update a while later]
More Veterans Day thoughts from Bill Whittle.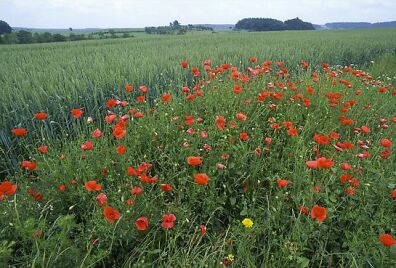 From my V-Day post four years ago:
In Flanders fields the poppies blow
Between the crosses row on row,
That mark our place; and in the sky
The larks, still bravely singing, fly
Scarce heard amid the guns below.

We are the Dead. Short days ago
We lived, felt dawn, saw sunset glow,
Loved and were loved, and now we lie
In Flanders fields.

Take up our quarrel with the foe:
To you from failing hands we throw

The torch; be yours to hold it high.
If ye break faith with us who die
We shall not sleep, though poppies grow
In Flanders fields.

Lieutenant Colonel John McCrae, MD (1872-1918)
Canadian Army

Note that the number of WW I vets has dwindled down to a tiny few (my paternal grandfather was one, who died in the early sixties). Barring some miracle medical breakthroughs, in another decade they will all lie (at least metaphorically) in Flanders fields. Honor today the few who are still with us, and their compatriots who no longer are. And thank, silently or otherwise, those in harm's way today overseas.
[Note: this is a repost from four years ago. You can now count the number of remaining on a single hand, and in fact, the last one might be gone now.]
[Afternoon update]
A nice photo gallery of those who have served.