From what planet was this written?
The truth is, America already has a capable new rocket that dwarfs the capabilities of the Saturn V rockets that took our astronauts to the moon. The Space Launch System will be online and ready later this year.

…Real and robust competition pushes all participants to perform their best. But SpaceX has so far been able to avoid real competition. Without any real requirement that it ultimately succeed, SpaceX has been a technological failure, even while Musk has managed a public relations success and gotten paid based on his public relations campaign, more than actual accomplishment. To make it to Mars we must encourage real competition, not Elon Musk's fake version of competition where he gets paid regardless of what he produces.
Sure, Jan.
[Update a while later]
I guess I needed a link for those last two words.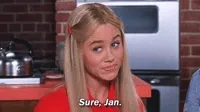 Yes, it was written by George Landrith.