I've had a document for a while now that I have neither disclosed, or provided to Wikileaks. But now that the Donald seems on the verge of spilling the beans, I've decided it's time to go public, so I can scoop, or "Trump" him (ha ha…). I can't know for sure whether this is genuine, but in light of the rest of the history that is slowly being revealed, (e.g., by Stanley Kurtz), these Columbia transcripts that the president has refused to release look quite plausible.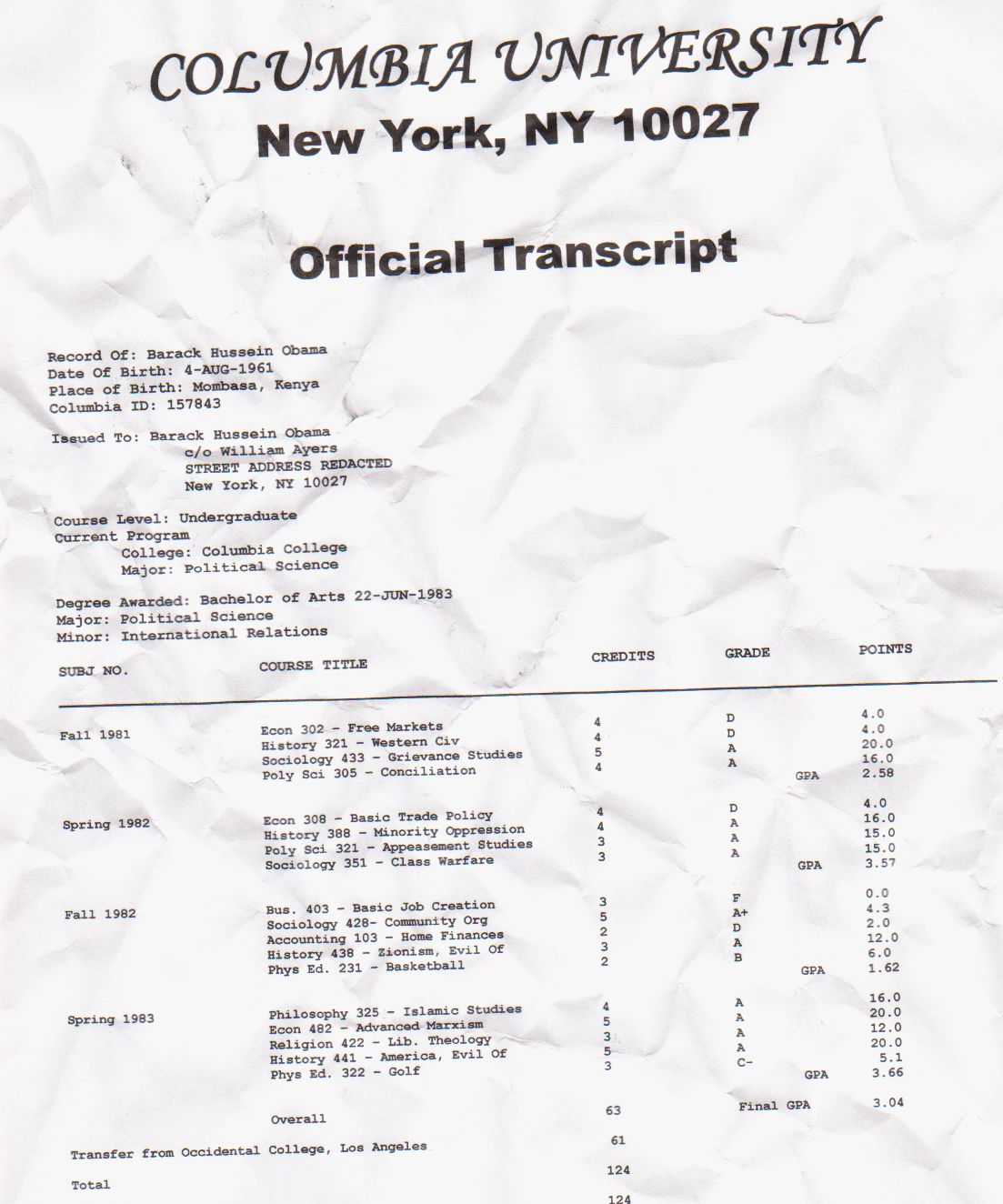 I can't see anything here that jumps out as to why he wouldn't want us to see them. It's not like we're learning anything much new about him. He did have a rough semester in the fall of '82, but he seems to have bounced back nicely by focusing on courses the final semester that were more in his wheelhouse. So as far as I'm concerned, it looks like the real deal to me.
Of course, if the White House wants to claim that it's not, it would be quite simple to do so. If it's not real, release the real one. It's entirely in the president's power.