I know that posting has been light, but this is the first real vacation we've had in a while. We're in a vacation rental up above Estes Park, within walking distance of the park boundary of Rocky Mountain National Park. We've been pretty much house bound since the storm, but it's OK, because it's a very nice house, and we do have an all-wheel machine to go down the mountain into town if we want to.
Here is the view from one of the balconies.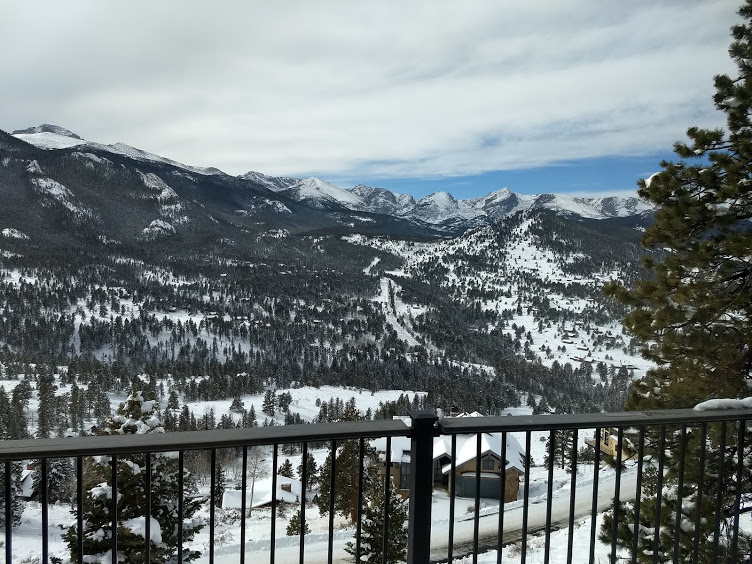 That's the continental divide, inside the park. I think that the pointy mountain to the right is Long's Peak, the furthest-north fourteener.
But I want to give thanks for my health, which considering all the wear and tear of decades, is still pretty good. My back is slowly recovering, and I'll probably be back to normal by next week. I'm also grateful to live in what I think is still the greatest country on the planet, warts and all, and despite the desires of some to "fundamentally transform it."
I'm also grateful for my readers, and all of my friends in the space industry, and the ability to start to accelerate our progress in opening the solar system to humanity in the coming years.
Happy Thanksgiving to all.